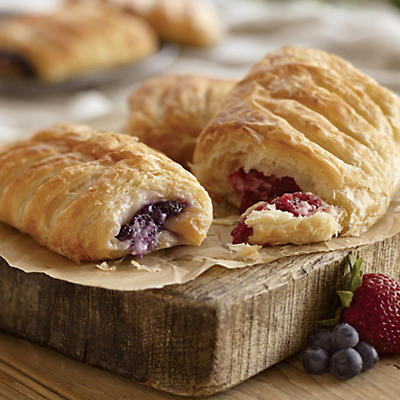 click on image to zoom
Click to see additional views
View our selection of greeting cards.
You can select and personalize a greeting card at checkout.
6-Month Bakery Club - September
---
---
Save
13%
off individual prices
PRODUCT DESCRIPTION
With monthly arrivals of decadent bakery delights, you can look forward to a new delivery of delicious treats every month. Our 6-Month Bakery Club delivers the highest quality baked goods that are sure to satisfy. Discover a wide variety of specialty pastries and enchanting flavors with every bite. Each gift of the month will help take breakfast, brunch and dessert to a whole new and exciting level.
SEP: Strawberry and Blueberry Croissants (2 lb 7 oz)
OCT: Kringle Wreaths (1 lb 12 oz)
NOV: Premium Brownie Collection (1 lb 14 oz)
DEC: Signature Bakery Tower (3 lb 3 oz)
JAN: Favorite Flavors Sampler (3 lb 10 oz)
FEB: Raspberry Cheesecake (1 lb 8 oz)
For additional Shipping and Processing details click here.