Everything Bagels, Lox, and Cream Cheese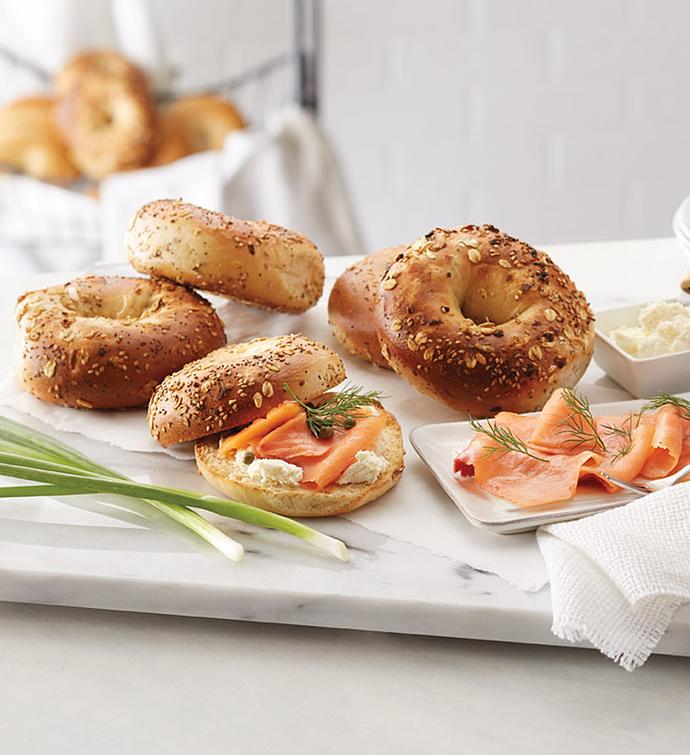 Everything Bagels, Lox, and Cream Cheese
Express two-day shipping is included on this gift. Only standard shipping and processing charges will apply. Please note: To avoid weekend transit, orders placed after 10 AM PT / 1 PM ET on Wednesday will ship on Monday of the following week.
Davidovich Bakery everything bagels, 1 pkg. (5 bagels, 1 lb 7 oz)
Cold-smoked salmon (8 oz)
Cream cheese (8 oz)
Net Weight: 2 lb 9 oz
Take your morning bagel to the next level with this classic combination of savory flavors. We've included thick cream cheese as well as mouthwatering smoked salmon for topping everything bagels from New York's Davidovich Bakery. Perfect for enjoying any time of day, from breakfast time to snacktime.