Can't decide on the perfect gift?
Let your recipient choose what they love most with a Harry & David eGift Card.
Sending an eGift Card is Easy
1.

Select your card design and add a personalized message.

2.

Enter the dollar amount and choose your delivery option.

3.

Complete your purchase — we'll take care of the rest.
SHOP eGIFT CARDS >
Send an eGift Card Via Email
Select from multiple designs or upload your own photo.
No shipping charges—your card is delivered digitally.
Deliver your eGift Card right away or choose a future date.
Pay with your MasterCard, VISA, American Express, Discover, or PayPal.
Redeemable at any Cheryl's® or Harry & David® store and online across our Family of Brands.
Your eGift Card will never expire.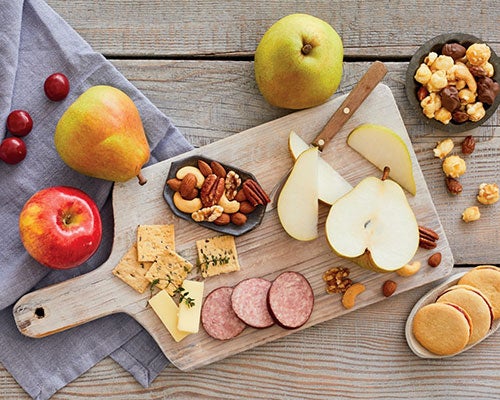 Frequently Asked Questions About eGift Cards
Are there any fees associated with the purchase of an eGift Card? No. You will only be charged the face value of the eGift Card, and we will not impose shipping or any other fees at any time.
Can I change the value of an eGift Card after I've paid for it?Not at this time.
How do I cancel the purchase of an eGift Card?If you chose a delivery date that is in the future, you can cancel your purchase by contacting Customer Support. If the delivery date is today or in the past, your purchase cannot be cancelled.
What exactly does the recipient receive when I send an eGift Card?On the delivery date you choose, a message is sent to the recipient informing them of your gift with a link to retrieve it online. Your recipient will be directed to the eGift Card you created, including its value and code number. This page also provides simple instruction for redeeming the eGift Card. Sometimes, special offers and promotions are listed on the page.
When does the eGift Card expire?There is no expiration date on your eGift Card.