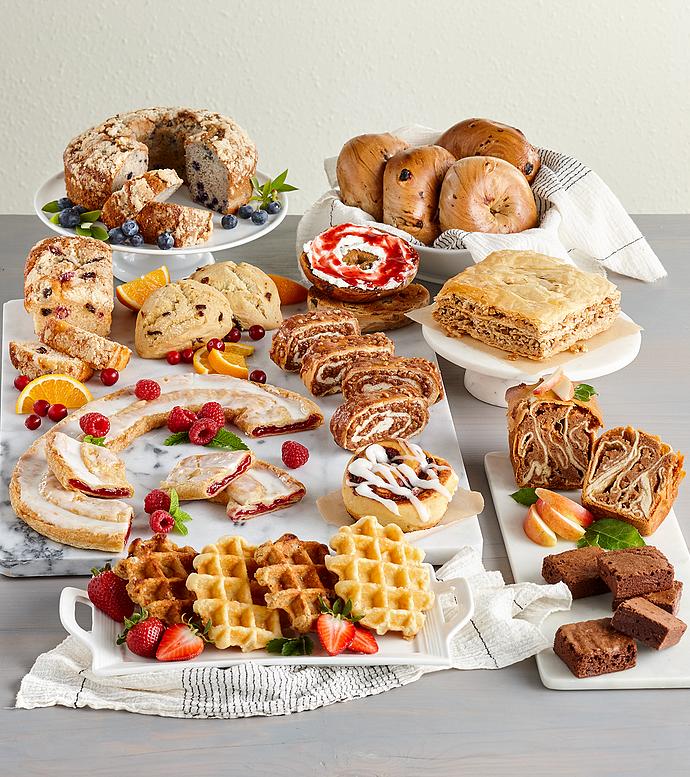 12-Month Bakery Favorites Club (Begins in December)
Build Your Club:
Select how long you'd like your Club to last and when you'd like it to start. You will be charged only once. You can upgrade the first month of your Club to a special gift.
1. Select a Club Length
2. Starting Month

October
English Walnut and Apple Cinnamon Povitica Duo
View Details

November
Signature Baklava Duo
View Details

December
Davidovich Bakery New York Cinnamon Raisin Bagels
View Details

January
Gourmet Waffle Assortment
View Details
Contents
With monthly arrivals of decadent bakery delights, you can look forward to a new delivery of delicious treats every month. Our Bakery Favorites Club delivers the highest quality baked goods that are sure to satisfy. Discover a wide variety of specialty pastries and enchanting flavors with every bite. Each gift of the month will help take breakfast, brunch, and dessert to a whole new and exciting level.