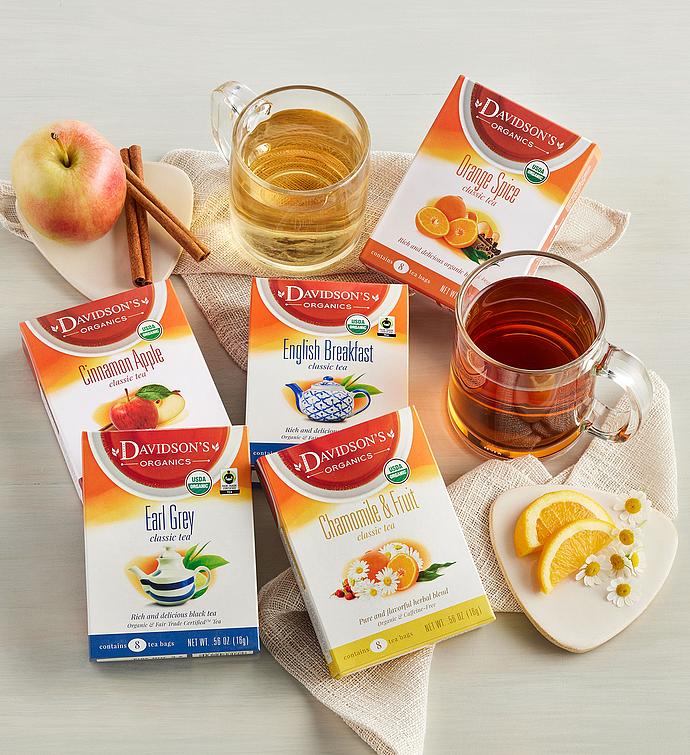 Tea sampler, 5 boxes (8 bags, 0.5 oz each):
Chamomile and fruit herbal
Earl Grey black
Orange spice black
Cinnamon apple black
English Breakfast black
Net Weight: 2 oz
Start your mornings with cozy cups of tea. This sampler includes five delicious types of tea, like Earl Grey, cinnamon apple, and orange spice. It's a great way to begin your day during any time of the year.