Bacon, Cheese, and Potato Casserole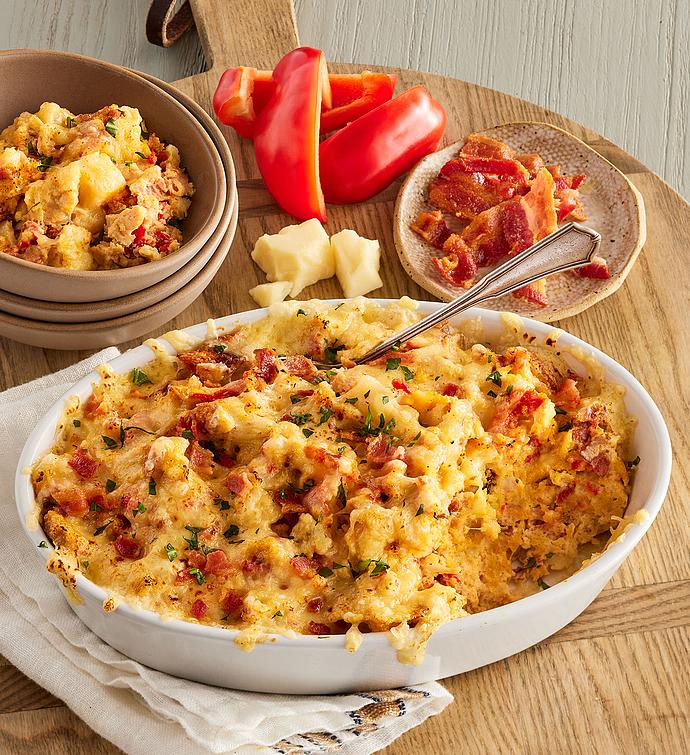 Bacon, Cheese, and Potato Casserole
Express two-day shipping is included on this gift. Only standard shipping and processing charges will apply. Please note: To avoid weekend transit, orders placed after 10 AM PT / 1 PM ET on Wednesday will ship on Monday of the following week.
Bacon, cheese, and potato casserole (1 lb 15 oz)
Net Weight: 1 lb 15 oz
Topped with Asiago cheese, this delicious dish is made with a mixture of red potatoes, fire roasted red peppers, bacon, Gruyère cheese, eggs, milk, white pepper, Kosher salt, and cayenne pepper. Freeze this fully baked casserole upon receiving and simply reheat to serve in under an hour.