Breakfast Meats Collection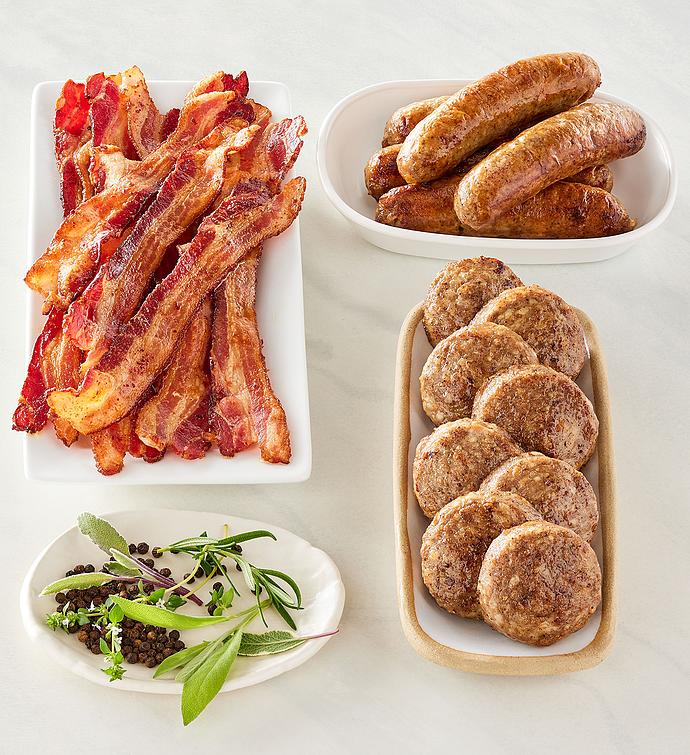 Breakfast Meats Collection
Express two-day shipping is included on this gift. Only standard shipping and processing charges will apply. Please note: To avoid weekend transit, orders placed after 10 AM PT / 1 PM ET on Wednesday will ship on Monday of the following week.
Breakfast meats assortment, 3 pkgs. (1 lb each pkg.):
Dry-cured bacon
Pork sausage patties
Skillet Scrambler Sausages
Net Weight: 3 lb
Make breakfast sensational with a mouthwatering selection of premium meats. Skillet Scrambler Sausages are packed with pork, whole eggs, mushrooms, colorful peppers, onions, cheddar cheese, and hash browns. Dry-cured bacon is hickory-smoked and full of robust flavor. Pork sausage patties have a variety of spices, whole mustard seeds, and brown sugar that make them irresistible. The combination has something to tempt everyone's tastebuds.