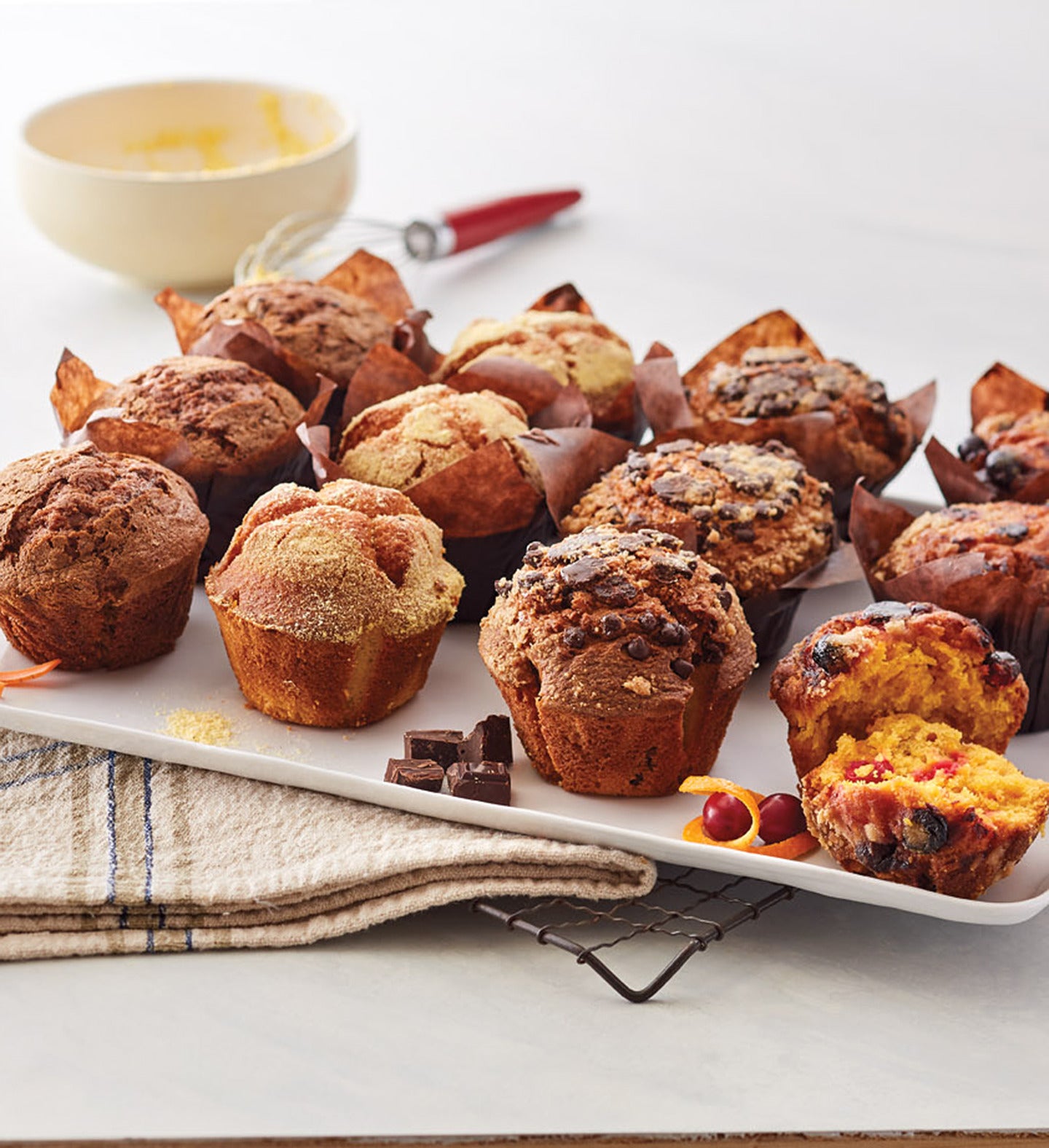 Express two-day shipping is included on this gift. Only standard shipping and processing charges will apply. Please note: To avoid weekend transit, orders placed after 10 AM PT / 1 PM ET on Wednesday will ship on Monday of the following week.
12 Davidovich Bakery muffins (5 oz each):
3 cornbread
3 chocolate chocolate chip
3 cranberry orange
3 carrot cake
Net Weight: 5 lb
Bring extra flavor to the table with a delicious assortment of classic muffins, straight from New York's Davidovich Bakery. Included in this scrumptious collection are four flavors: cornbread, chocolate chocolate chip, cranberry orange, and carrot cake. Perfect for enjoying with your morning coffee or as a delicious treat any time of day.