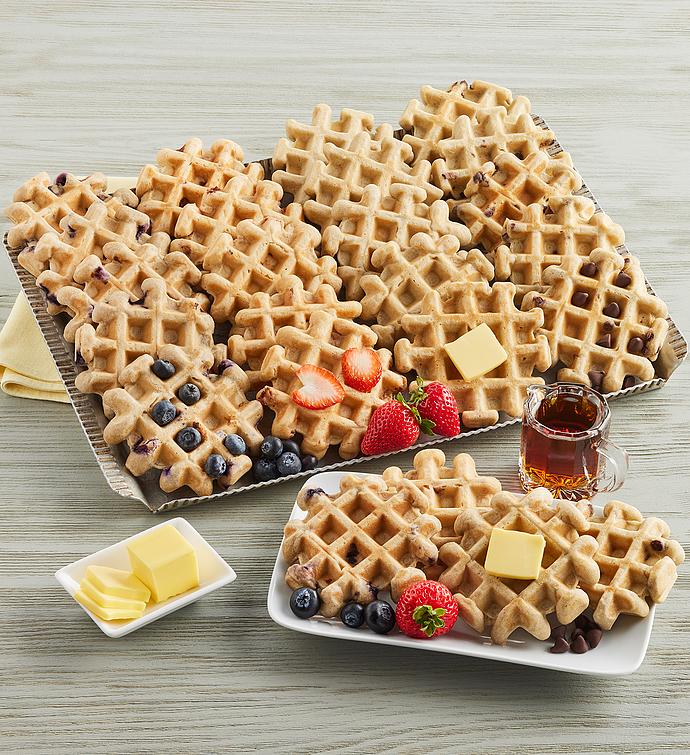 24 gluten-free waffles (2 oz each):
6 wild blueberry
6 strawberry
6 chocolate chip
6 original
Net Weight: 2 lb 14 oz
Start the day off scrumptiously with this assortment of specialty waffles made especially for those following gluten- and dairy-free diets. Crafted in small batches with no preservatives, Lopaus Point waffles are lightly sweetened with whole, organic fruit and flash-frozen to seal in freshness. Enjoy four different fantastic flavors-wild blueberry with hints of vanilla and cinnamon, sweet and tangy strawberry, chocolate chip, and original waffles featuring perfectly freckled organic bananas, flaxseed, and quinoa. They taste so good you don't have to be on a gluten-free diet to enjoy them.