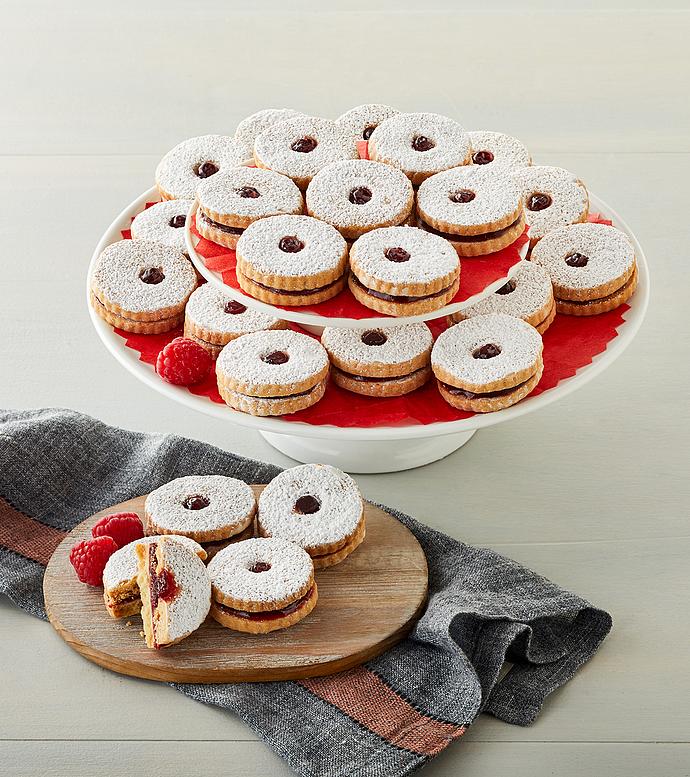 Express two-day shipping is included on this gift. Only standard shipping and processing charges will apply. Please note: To avoid weekend transit, orders placed after 10 AM PT / 1 PM ET on Wednesday will ship on Monday of the following week.
24 Linzer tart cookies (1.5 oz each)
Net Weight: 2 lb 4 oz
Enjoy a sweet taste of tradition. Inspired by the Austrian dessert Linzertorte, these delectable cookies are made with an almond flour dough and a fruit jam that's full of flavor. Each cookie has two crisp layers, a sensational raspberry jam filling, and a dusting of powdered sugar on top. Wonderful for sharing with friends or treating yourself.