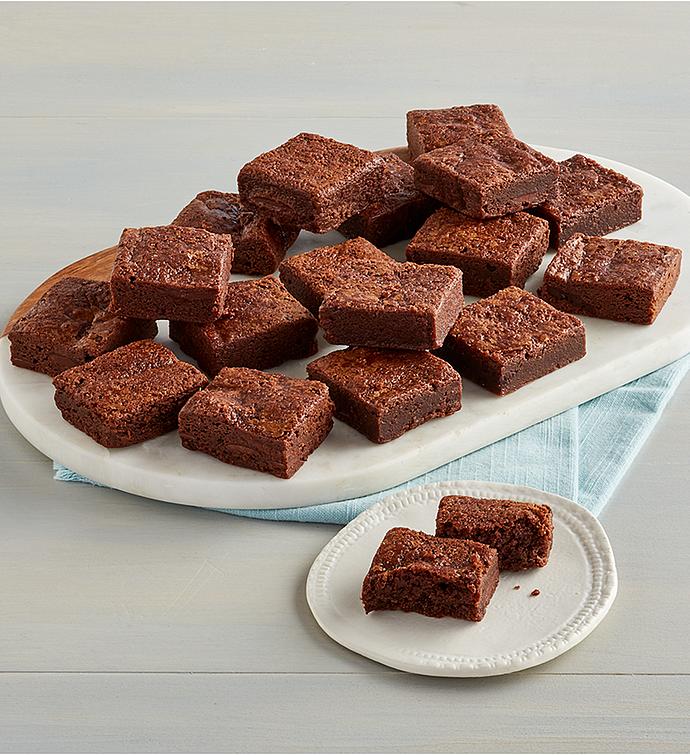 18 chocolate brownies (1.1 oz each)
Net Weight: 1 lb 3 oz
Nothing beats the rich flavor of classic chocolate brownies. These scrumptious delights are made with sugar, whole eggs, natural vanilla flavor, butter, flour, and of course, chocolate. Perfect for a little after-dinner indulgence or for sharing with someone special.