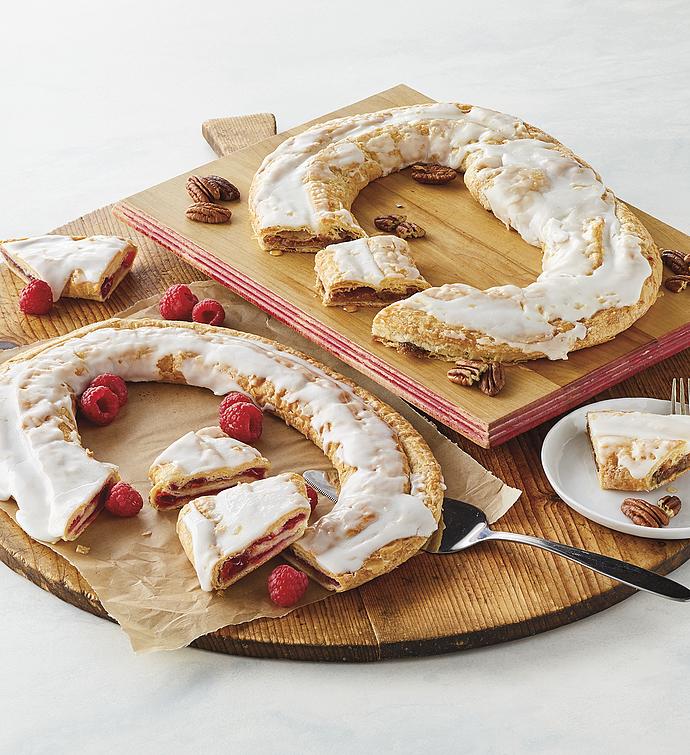 Danish kringle wreaths (14 oz each):
1 raspberry
1 pecan
Net Weight: 1 lb 12 oz
Bring a time-honored Danish tradition to the table with our Kringle Wreaths. This exclusive treat includes one kringle pastry filled with soft, tart raspberry and the other is bursting with crisp pecan flavor. Both flaky pastries are drizzled with icing and are ready to serve. Delicious when served cold or slightly warmed. Kosher.